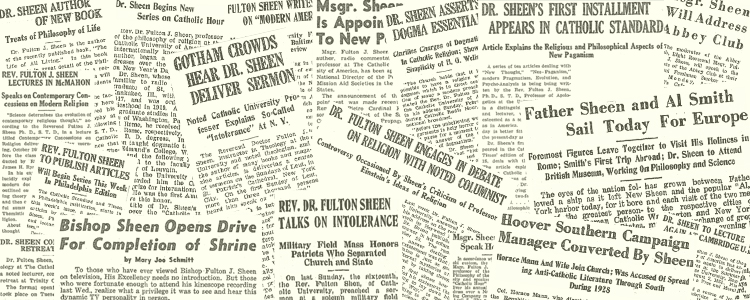 Clippings from The Tower
Fulton J. Sheen's rise to prominence on the Catholic University campus is chronicled in the pages of its student newspaper. In 1927, at age 30 and in his first year of teaching at Catholic University, Father Sheen was selected to preach at the annual Mass on the feast of St. Thomas Aquinas. A decade later, it was Monsignor Sheen who was the principal speaker at the University's Sesquicentennial Celebration.
The Tower archive contains 181 articles that mention Sheen. A selection of these articles is presented on this page.